IOS Development
IF
you want to make an app for the modern market, you'll need one for iOS.  The iOS is indisputably the hottest platform out today, with millions of users on the marketplace, and millions more joining every month. The Apple brand carries with it a weight that will lend your app credibility to a huge audience of smart and advanced mobile users.
As an experienced iOS application development company, we are prepared to help you develop your app for this platform and audience. We have extensive experience developing for iOS already, and we're ready to extend that experience to you.  One of the risks of iOS development is Apple highly selective app approval process. If your app does not meet the criteria for approval, it will never be sold on the App Store.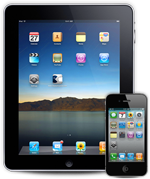 This is where our iOS consulting services come in. We know what it takes to get an app selected to the App Store, and we'll be able to help you understand how to get approved before we even start building your app. We're happy to make our experience work for at every stage of development, and our experienced iOS consultants will happily help you move your app through the approval process we know so well.
Android Development
Android is one of the fastest expanding platforms on the market today. With software available on almost every network in a variety of devices, Android promises a robust customer base for any app publisher.
Android also has a streamlined and simplified approval process, making bringing new apps to the market faster and easier than on most other platforms.
We've been involved in the Android development for a long time. We have the experience and the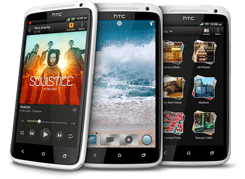 know-how to build you the Android app that your business desperately needs. We'll produce for either any Android phone or your favorite tablet with the same degree of customer focus and perfectionism. Not sure about the Android app you want to build? Allow us to offer you our premier Android consulting services. We know the platform, and we'll be able to help you decide how to best take advantage of it. Our consulting services will tap into our extensive experience in the field of app development and the Android software.
Whether you need an Android developer, or an Android consultant, we stand ready to help you. With our collective experience and expertise, your satisfaction is guaranteed.